Norfolk Island and Lord Howe Island, as much as they are unquie locations, also have a lot of similarities. Both are about a two hour flight off the coast of Australia, and the two tiny islands are the jewels of the South Pacific.
The weather is similar on both, both subtropical and relaxed in atmosphere. The locals of both places are friendly and uncomplicated – they often leave their front doors open and the keys in the ignition.
So when planning for your next adventure, how will you choose between the two.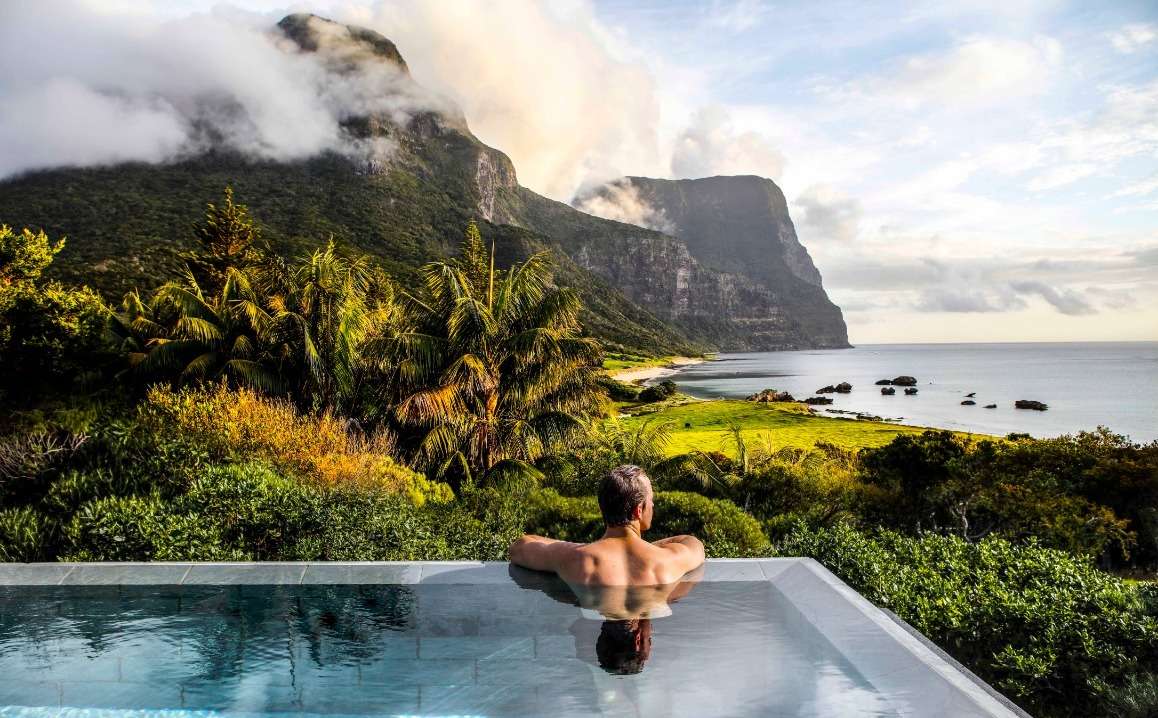 Norfolk Island
The island is located off the coast of New South Wales, it is a perfect destination for travelers who like relaxing beaches and crystal clear waters. The island has a rich history with lots of wildlife and beautiful beaches.
What to do on Norfolk Island
You could spend some time on the beach or in the surf. If you prefer a more structured trip, you could sign up for one of the island's tours. The most popular being the snorkeling tour or the walking tour.
For those who enjoy sightseeing, you could visit the historic village of Flinders where the first European settlers lived and still do. The town is filled with old wooden buildings and picturesque streets. There is also a church built in 1841, and some small shops selling handicrafts and souvenirs.
Som eother things you could do are:
Take a day trip to one of the many pristine beaches.
Enjoy some fresh seafood while watching the sunset on the beach.
Go horse riding in the morning.
Learn how to surf!
Driving around Norfolk Island
Norfolk Island is only 17km long and 4km wide – but driving is necassary. Therefore, you could drive around the whole island in less than an hour. There are many great beaches to choose from along the way. Driving around the island is also a great way to explore the island. You will also see the beautiful scenery and the wildlife.
The weather on Norfolk Island
It is warm throughout the year, but it is more pleasant during the summer months. Temperatures range between 26°C and 28°C during the day. During winter, the temperatures vary between 14°C and 16°C.
You will always need a hat and sunscreen when you are on the island. Be careful of the sun because it can burn your skin badly.
Food on Norfolk Island
You can enjoy many different types of food on Norfolk Island. You will find fresh seafood, and lots of it. Norfolk Island has been recognized as one of the world's top 10 fishing destinations. Fish is one of the main sources of food on the island.
Other types of seafood include mussels, oysters, lobsters, and clams. You will also be able to find fresh fruits and vegetables. You should enjoy the variety of food on the island. You should try the local cuisine and see what it has to offer.
Where to stay on Norfolk Island
There are plenty of accommodation options on the island. You can find everything from inexpensive hostels to luxury hotels and vacation rentals. If you book your Norfolk Island accommodation early, you can avoid the busy seasons and save some money.
Lord Howe Island
Lord Howe Island is located in the Tasman Sea and it is only 3 hours from Sydney.
What to do on Lord Howe Island
If you like sailing, you should consider taking a sailing cruise. You can enjoy the scenery on the water. You can find plenty of beautiful beaches as well. The island is surrounded by some beautiful islands and reefs. There are many wonderful places to snorkel and dive as well.
You can also go for walks on the trails. You can walk on the grassy meadows and admire the views. Some of the beaches are known to be rocky and rough, but if you choose the right beach, you will be able to enjoy a nice, relaxing walk.
Cycling on Lord Howe Island
You can go biking along the beaches and enjoy the beautiful surroundings. Biking on Lord Howe Island will help you to stay fit and healthy.
Biking is the best way to get around Lord Howe as cars are not much in use.
The weather on Lord Howe Island
The average temperature during summer is around 19 degrees Celsius (66 degrees Fahrenheit). In winter, the average temperature is 10 degrees Celsius (50 degrees Fahrenheit). It is important to know that there are different seasons here, usually one rainy season and a dry season.
Food on Lord Howe Island
You will be amazed by the variety of food available on this island. There are also fish and seafood on Lord Howe Island. There are many kinds of fruit trees on Lord Howe Island. You can pick some bananas, apples, and oranges from the trees. You can also buy some coconuts on Lord Howe Island.
Where to stay on Lord Howe Island
There are several options available to you when you search for Lord Howe Island accommodation, such as you can stay in a hotel or resort on Lord Howe Island. A hotel can offer you a good range of facilities such as a swimming pool and spa. Some hotels on Lord Howe Island are located in beautiful natural settings such as a tropical rainforest or a beach.
You can also stay in a farmhouse or a cabin. The farmhouses and cabins are usually located on a secluded beach or area and ensure privacy.
Lord Howe or Norfolk Island
Lord Howe Island and Norfolk Island are very similar in many ways, so it can be hard to pick between them. The weather on Norfolk is generally warmer but is more remote than Lord Howe.
The best way to know which one you prefer is to try them both. If not an option, talk to a trusted travel agent to seek advice for what kind of holiday you would prefer.